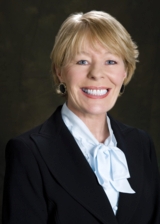 Dolores Boylan
Senior Sales Associate Brookline/Newton Office
617-731-4644x248
617-686-9358
617-566-8379

About Dolores
Since entering the real estate profession in the mid 1980's, Dolores has consistently been one of the leading brokers in the market. She combines a caring and an upbeat manner with a skillful, professional business approach. This past year she has successfully marketed a variety of properties from one of the highest selling residences in Newton to more moderately priced single family houses and condominium units. Dolores is an exceptional negotiator with a track record for getting results. Her following of loyal past customers and clients are visible proof that you would be well served by a broker of her calibre.
Real Estate Listings
$1,249,000

3 bedroom, 2 bath, 2 half-bath
Single Family
15 Cataumet St
Boston - Jamaica Plain, MA 02130.